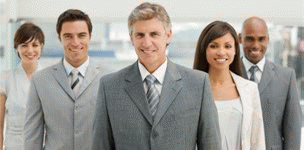 Virtual Workshops and Coaching Sessions
The DiSC instrument is an extremely valuable tool for team workshops and professional development. These webinar workshops are highly interactive and as such, designed for smaller teams of up to twenty-five (25) people that desire a more in depth discussion and analysis with a Certified DiSC Instructor and Facilitator. We offer workshops for teambuilding, leadership, management and sales development via webinar.
Our webinar workshop sessions are delivered in virtual format via Zoom or MS-Teams. These workshops are a cost effective option to consider when you want more than just a report yet don't need a full day of onsite facilitation or consulting. We have successfully assisted many clients with team workshops using the DiSC instrument to help them in the following ways:
General People-Skills Development and Teambuilding
Enhanced Communication and Relationship Effectiveness Among Team Members
Reduced Interpersonal Conflict
Greater Awareness and Appreciation of Work Styles
Improved Employee and Team Productivity
Leadership Skills Development
Management Skills Development
Improving Sales Effectiveness and Selling Skills

We can conduct a workshop for you in conjunction with the Everything DiSC Profile Series Reports (Workplace, Sales, Management, Work of Leaders). Each webinar workshop is delivered by a Certified DiSC Instructor and Facilitator that will explain the DiSC instrument in detail, how to use it to your advantage and provide helpful insights about your team and how it can work more effectively together.

These webinar workshops are ideal for small offices, organizational teams, sales teams, management teams and leadership teams. Once you order your workshop we will be in touch with you to discuss your specific objectives, schedule a date, confirm the agenda and provide your workshop login access for your group. You can browse our specific workshop options below.
Our satisfied clients are from many Fortune 500 companies, non-profit organizations, small and mid-size businesses and academic institutions. Please contact us with any questions about how we can assist you with your team!